What We Do
For over 20 years local tri-athletes, post-op patients and individuals suffering from chronic pain have been coming to IMTC for effective treatment and pain relief.
We work in affiliation with orthopedic surgeons, cardiologists, primary care physicians, chiropractors and physical therapists on a regular basis to ensure our clients get the best possible care available to them and provide optimal recovery time. Ours is a holistic medical practice. Each patient's therapy is tracked with progress notes and objective findings kept on file.
Our specialties include swedish, deep tissue, myofascial, trigger point, prenatal, hot stone, sports massage, and injury rehabilitation. In addition to our massage services, our supplemental treatments include gua sha, moist & infrared heat, kinesiotaping and ice therapy.
Not sure which massage you need? Tell us any issues, pain or symptoms you are experiencing, such as lower back pain, neck strain or IT band tightness, and our therapists will create a specialized treatment plan to address your needs.
Who We Are
Cheryl Brusket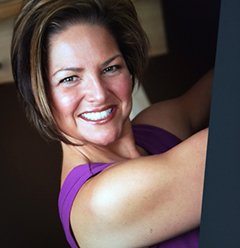 Cheryl Brusket is the owner of Integrative Muscular Therapy. She graduated from Palmer Institute of Massage & Bodywork in 2009. After working for nearly three decades in the healthcare and related fields, she felt that her background and training prepared her for a smooth transition into wellness care. She has worked with local chiropractors and in various spa settings with the ultimate goal of contributing to every client's improved comfort and quality of life.
Her philopsohy is that every client deserves the very best she has to offer including her undivided attention and conscientious effort to address specific massage needs. Hurrying through a session is NEVER an option.
Cheryl's passion for helping others through massage therapy has led her to seek additional training in several specific massage and physical therapy techniques including deep tissue, hot stone, kinesio taping and Ashiatsu Barefoot Massage – the deepest, most luxurious massage on the planet! (Try it, you WON'T be disappointed!)
---
Steve Gold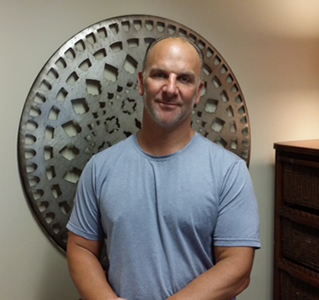 Steve Gold completed the certification program at Palmer Institute of Massage and Bodywork in Salem, MA in 2002. He has been with IMTC ever since. He is a Massachusetts Licensed Massage Therapist and a member of the Associated Bodywork & Massage Professionals.
An avid fitness enthusiast, Steve is also a NETA Certified Personal Trainer teaching group fitness classes and individual personal training.
He works with many athletes, former athletes and exercise enthusiasts. Steve specializes in Deep Tissue and Sports massage, and also practices relaxation massage. He has deep work with a relaxing touch. If you're coming for chronic aches & pains, or just relaxation, you'll leave feeling so much better than when you arrived.
Need a quick fix or something to compliment the massage? Try Kinesiology taping. Steve is RockTape certified.
---
Anne Malloy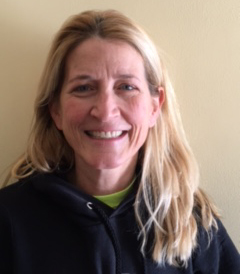 Anne Malloy has been a massage therapist for 14 years. Her goal is to offer Therapeutic Massage for clients to help them heal injuries and feel better. Keeping balance within the body and mind can help prevent disease. Massage is one way to help people manage stress and pain, increase energy and promote a healthy immune system.
She is committed to always offering her clients superior quality massage and hopes that she can partner with you to help you achieve health and wellbeing. After spending more than 20 years in the corporate world she decided to go back to school to become a massage therapist. For the past 6 years, Anne has dedicated her career as a full-time massage therapist. Anne loves working with people and is a member of Associated Bodywork & Massage Professionals.
---
Alex Alexander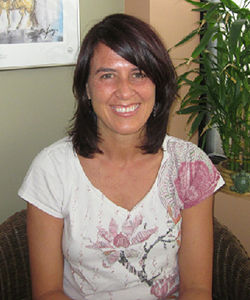 Alex Alexander has been a bodyworker since 1989. She studied in California at The International School of Massage Therapy and the National Holistic Institute. Alex was certified with the National Certification Board for Therapeutic Massage & Bodywork. She has advanced training in Prenatal Massage & Deep Tissue Massage. Alex's style is an intuitive, therapeutic blend of Swedish, Deep Tissue, Sports massage and Energy work designed to lengthen & release restrictions in the tissue. Her approach is structural with an emphasis on creating space & improving movement & comfort in the body.
Alex is also a certified Pilates & Gyrotonic instructor at Energy Within in Marblehead. She loves to teach about ways to reeducate and strengthen the body while creating flexibility. Her mission is to assist clients to make lasting positive changes in their bodies so they may live full and active lives. In Alex's spare time she pursues acting on stage & in film.
---
Nancy Sheena Sarles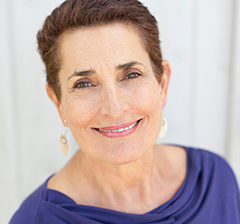 Reiki is a healing method based on an Eastern belief in an energy that supports the body's natural ability to heal. Nancy Sheena Sarles is a life long student of well being in body, mind, and spirit. She is a Certified Reiki Therapist and has successfully provided healing energy to many clients to reduce stress, stimulate healing, enhance relaxation, and diminish sleep irregularities. Through the study of many healing modalities, she has developed her unique and effective style of Reiki Energy Therapy.
Sheena is the founder of Growing Younger Gracefully™, www.GrowingYoungerGracefully.com, and creator of GYG Organic Serum™, a certified Yoga instructor, and Holistic Life Coach. Sheena has curated her studies and practice of well-being in her forthcoming book, "Tips for Growing Younger Gracefully, Celebrating the Joy of Aging with Pizzazz, Resilience, and a Smile."
---
Emily Conn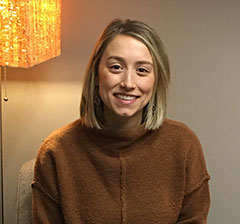 Emily completed her training at SpaTech Institute in the Holistic Massage Therapy program. She is also a graduate of Lesley University, with a Bachelor of Science in Holistic Psychology and Art Therapy.
Emily's experience in the mental health field has led her to the field of massage, where she is furthering clients' therapeutic process through healing touch. Her background has provided her with the working knowledge of helping those with a wide range of needs. She believes that individual care can be more sustainable when treating the body in unison with the mind, and is confident that she is setting her clients up for a successful future by treating them with a holistic approach.
Emily specializes in therapeutic bodywork including: Swedish massage, deep tissue massage, trigger point therapy, prenatal massage, neuromuscular massage, and Polarity Therapy.
---
Ali Boyd

Ali Boyd is a veteran therapist with nearly 20 years of experience. She is an honors graduate of Florida College of Natural Health and received her license through the NCBTMB national certification exam and the Florida Department of Health.
Her treatment expertise include injury and trauma recovery, elder care, palliative chronic illness management and entrainment deep relaxation methods.
In addition to her work as a therapist, Ali has been a massage instructor with FCNH for more than a decade. During her tenure as an instructor, Ali received an award of appreciation from the AMTA for creating a hands -on curriculum for blind students, authored and presented formal NCETMB and MBLEX board reviews for massage licensure and successfully helped more than 4000 students achieve their goal of becoming a LMT.
Ali combines her passion as both bodyworker and educator into a unique therapeutic experience for each of her clients.
She is skilled in a wide variety of therapeutic modalities including Swedish Lymphatic drainage, Russian Sports, Deep tissue, Trigger Point, Neuromuscular therapy, Myofascial Release, Injury rehab, Reciprocal Inhibition, Therapeutic entrainment, Reflexology and Cranial Sacral. Her energetic modalities include Reiki, Polarity Therapy, Chakra therapy, and Shiatsu.
With her deep understand of the structures and function of the human body, Ali believes that skilled therapeutic touch is a catalyst for the body's natural healing process, reducing stress and supporting physical, mental and emotional well being.
---
Shayne Perkins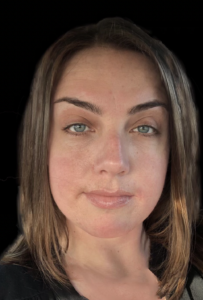 Shayne Perkins has been a massage therapist since 2019. After graduating from The Massage School in Boston, she continued her education and became certified in Medical Massage. She has also been trained and certified in Thai Massage through the Vidyada Thai School in Boston.
Shayne has already made a name for herself in the community! She is now among one of the top referred massage therapists by local chiropractors, who have also experienced her work and recognize her capacity for both a listening ear and healing hands.
After navigating her own difficult journey with Lyme disease, and the chronic pain associated with it, Shayne began exploring complementary practices to western medicine. She was seeking an approach centered around healing the mind, the body, and the soul. Massage was a therapy she found particularly helpful in her own healing and it inspired her to provide that comfort to others.
Shayne finds joy in working with clients who experience chronic pain and stubborn, long term injuries. She is an active participant in the healing of others and loves watching her clients progress – both physically and mentally.
Injuries or conditions aside, even today's busy world can be enough to unsettled the nervous system. Shayne is a firm believer in the importance of calming and slowing both the body and the mind to obtain and retain optimal health. Depending on each client's unique goals and desires, Shayne likes to use a combination approach of relaxation massage, deep tissue, assisted stretching, and Thai massage. This helps to release restrictions in facia/tissues, improve range of motion, relieve pain, and improve quality of life.
When Shayne isn't helping others, she enjoys life best on the water – from kayaking to swimming to boating. When on land, you may find her taking an absurd amount of sunset pictures!